"Behind the Lens" Part 9 Whitbread The Crews
Published 20:43 on 8 Apr 2020
This is a random selection of pictures of the crews from the 85, 89, 93, 97 races.I am not able to access my slide archive at the moment so these are just the pictures that I happen to have on my hard drives. There are so friends and characters in these shots, the pictures don't have names on but you will recognise many.If there is a picture of you in this post that you would like, send me an email to rick@rick-tomlinson.com and I will happily send you a file.
There is a special bond between the crews that have sailed the Whitbread/Volvo Races, that is often referred to as the Race Family.It's an understanding what each other has gone through, a respect, and also knowing that your competitor will also be your rescuer if something happens far offshore.Standing by, or turning back to beat back into a gale to help a fellow competitor has happened more than a few times over the years.
A few people have suggested these posts would make a good book when all this is over, maybe I can do that, but much of this era and more is covered in my book Shooting H2O that I did with Mark Chisnell this covered my photography career from 1985 to 2003.Its still available on my web site and we have a few copies in stock.https://www.rick-tomlinson.com/shop
Maybe its time for a new book?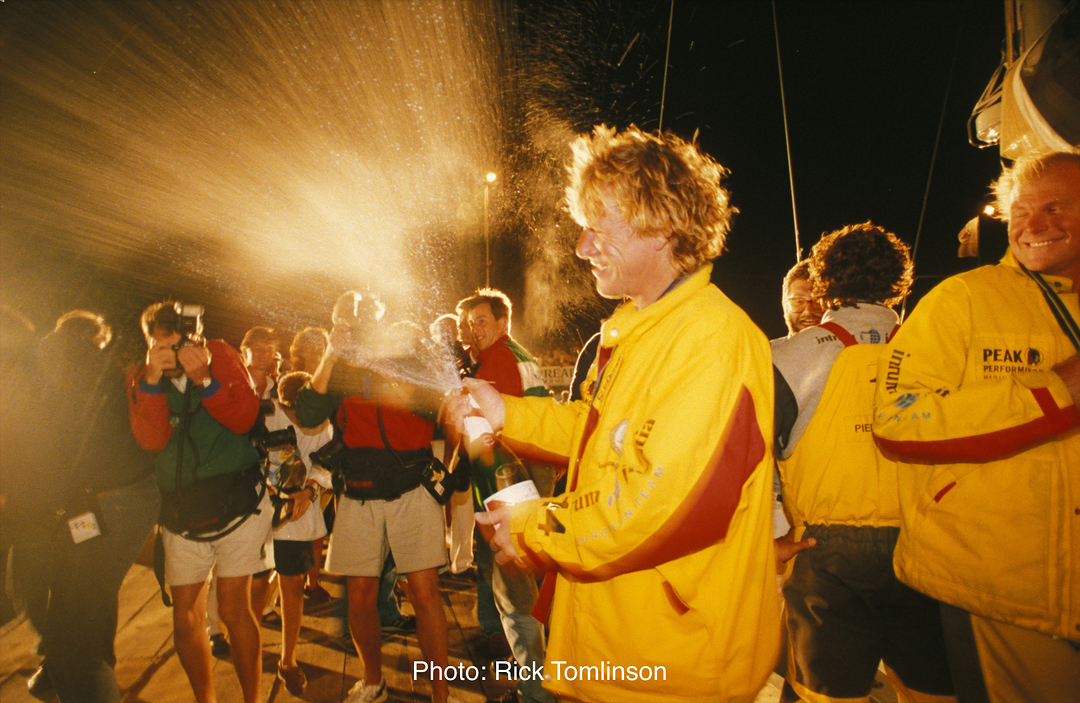 Last updated 12:28 on 26 June 2022