"Behind the Lens" Part 10 2001/2 The first Volvo Ocean Race
Published 20:44 on 8 Apr 2020
04 December 2001 Volvo Ocean Race - Assa Abloy surfs at over 30 knots towards Sydney at the end of leg 2 Cape Town to Sydney of the Volvo Ocean Race 2001/2.
I was the official photographer for the 2001/2 Volvo Ocean Race, working with Steve Ancsell and cameraman George Johns we were a team tasked with photographing the boats around the world wherever they were in striking distance from the shore. This was before the onboard reporters, before drones, and I was still shooting on 35mm film.
We had prepped the helicopter and lifted off in the dark from Wollongong (about 50 miles down the coast from Sydney) photographing Ilbruck at sunrise and then winning the leg. We then photographed each of the boats approaching Sydney capturing AmerSport 1 on her side and many other memorable pictures. After each sortie we would land for fuel and using an Inmarsat portable satellite transmitter ping the pictures to Race Control. We flew 11 hours of helicopter time that day, our boss Michael Woods kept telling us to just keep going he would sort the budget later! (Helicopters are over £1000 per hour)
We were running out of daylight and Asaa Abloy was the last possible sortie, but they were still a long way offshore.
The pilot said he would go to 30 miles out so we said they were 40 and would be closer by the time we got there. In fact we knew they were 60 but once out there we knew he would help us find the boat. 60 miles offshore looking for a little boat in a single engine helicopter is not for the faint hearted. (nor legal these days)
Thanks to Steve Ancsell navigating the helicopter we found them surfing in fantastic conditions, I had never seen a VO60 surf like this. We only had fuel for short time on task but the images of her were epic and were used around the world. So many friends and legends on that boat, Neal McDonald, Magnus Olsson, Richard Mason, Mark Rudiger, Jason Carrington, Klabe Nylof , Guillermo Altadill, 'Chuny' Bermúdez, etc
So far on this 9 month assignment I had been shooting on film and just a few "news pictures" on an early digital camera. The Nikon D1x (just six megapixel). After this day I never shot film again.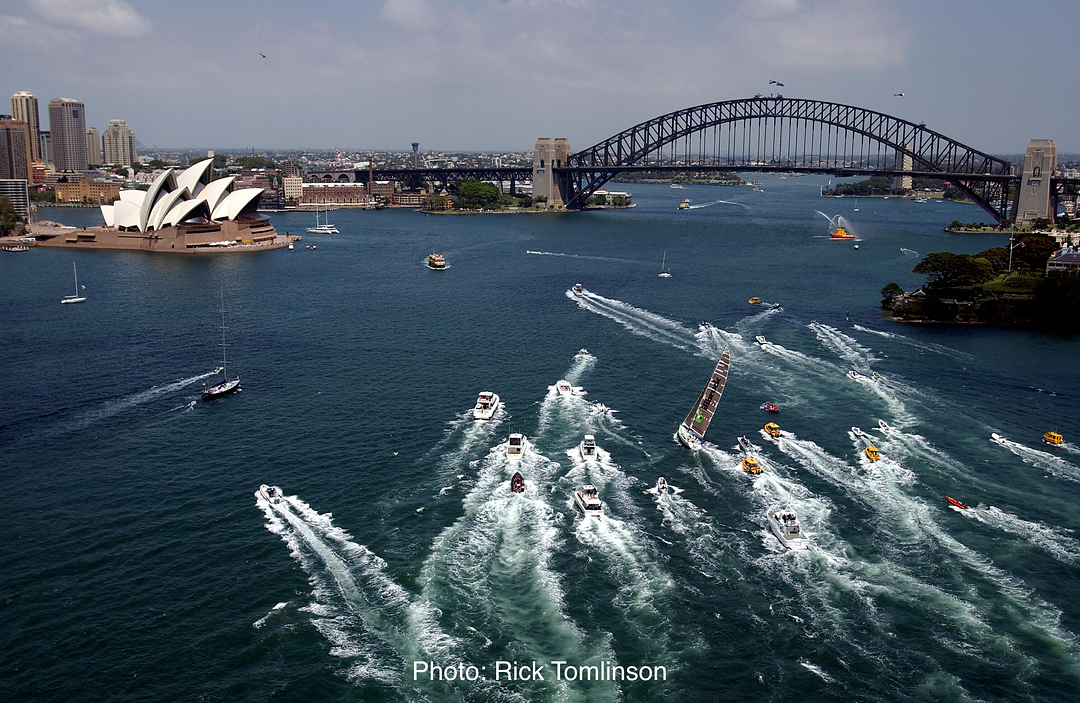 Last updated 12:28 on 26 June 2022