"Behind the Lens" Part 48 - The Fast 40+
Published 07:09 on 8 Oct 2020
The Fast 40 class is probably the closest we get to the heydays of IOR racing in the Solent today. The close racing on short courses with well sailed boats is just fantastic.Perfectly sailed boats don't always make the best pictures so I usually set up to shoot the action at the marks.
Upwind you have a choice of the actual mark of the offset mark, on the first round when the boats are closest together I usually try the offset mark as you get the boats coming straight towards the camera, positioning slightly upwind of the layline so you can see the crew working.I always think the crew make the picture so faces and body language are as important as the actual boat.For the second rounding I use the other mark.
At the downwind mark I try to guess which side of the gate most boats will round and shooting close in to see the faces and crew dowsing the spinnaker and rounding.You have to be quick though, as a Fast 40 or a TP52 dowses a spinnaker in a second or two these days.
Like everything in photography its not always like this and the best shots often come when you are least expecting them.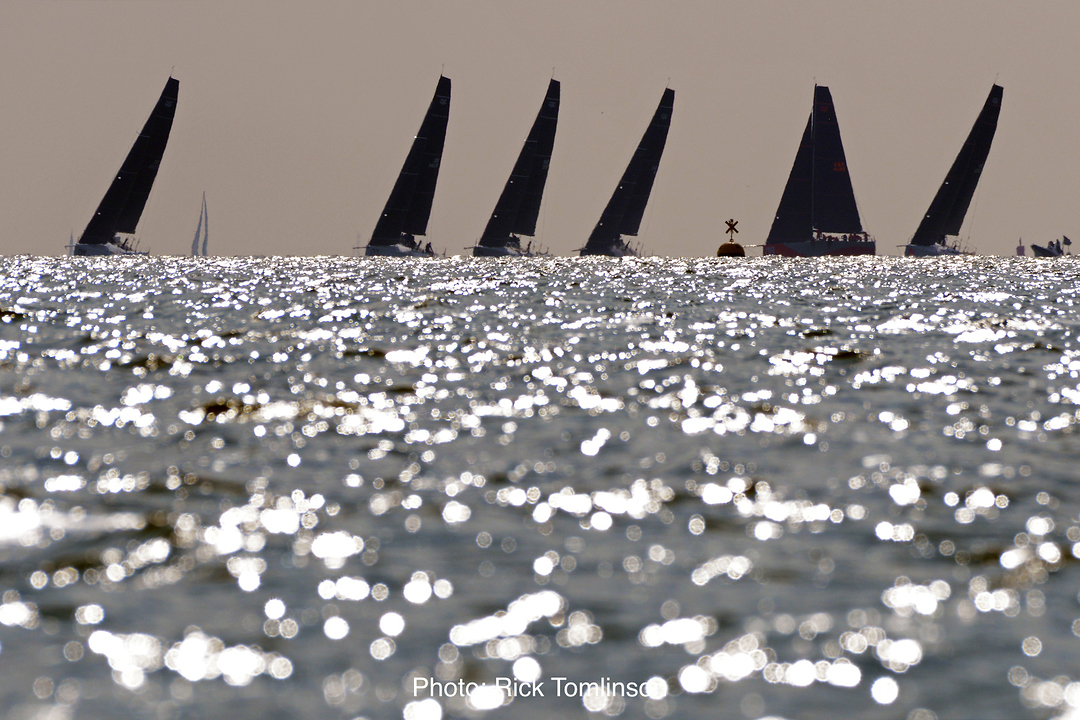 Last updated 18:52 on 2 October 2023