"Behind the Lens" Part 7 Always pushing the envelope
Published 07:10 on 4 Apr 2020
Before we move on from the Whitbread era I thought we could look at some of the more challenging pictures.
To take pictures onboard you have to have the "buy in" from the crew.There were many examples of this is on Drum, like when we set the spinnaker pole going upwind just to photograph a sail change, that we probably didn't need.Or flying off a halyard to leeward to take a shot of the boat.The word drone had not been even been invented. For The Card I made a system to fly a kite with a camera attached!I didn't get much but at least I got an image from off the boat.
My goal was to show pictures that people hadn't really seen before.The Whitbread stories are legendary, giant waves rolling over the deck, fantastic speeds surfing down endless waves, albatross's and icebergs.But these only happen way offshore and out of sight of the cameras.I also wanted to show the calmer moments, the night sailing and the living onboard.
The shot of Rothmans underwater was actually shot on the Sydney Hobart Race, though its often shown to represent the Whitbread.It looks like the Southern Ocean but if you look at the clothing we are all in warm weather gear.My caption from the 1992 calendar read:
"This shot of Rothmans was taken during the Sydney Hobart Race, running before very steep seas with the wind up to 40 knots.We took off on a series of waves surfing at over 28 knots! The boat hit the bottom of a wave and kept going down, and rolling white water came up the deck.With about 6 tons of water onboard the boat stopped.Helmsman Gordon Maguire was able to keep the boat under control and we all looked up to see if the mast would keep going but thankfully nothing broke and the water down below was only three feet deep!"Nikon AWAF Compact Camera on Fuji RDP film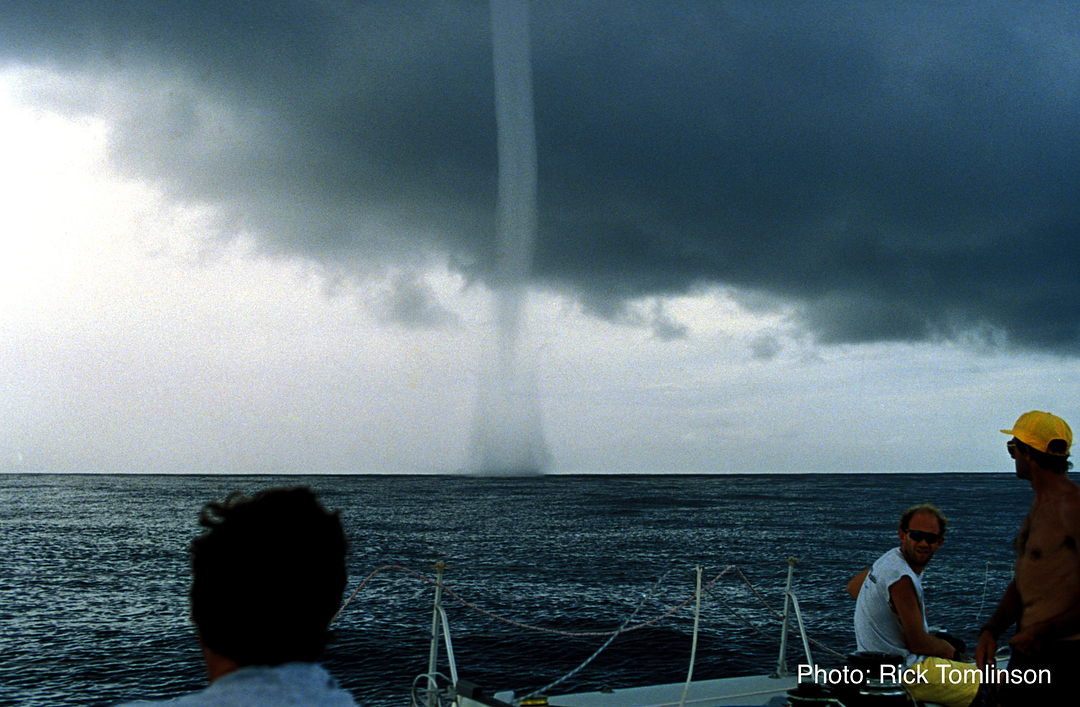 Last updated 12:28 on 26 June 2022