"Behind the Lens" Part 6 The first High Latitude experience
Published 11:09 on 3 Apr 2020
There was, and still is to this day, a very strong bond within the crew of Drum, for obvious reasons. Many of us are still in contact and have shared other great adventures. Just a few months ago I was onboard Pelagic Australis leading a group in the Falkland Islands.

The first expedition boat Pelagic came about from conversations sitting on rail on Drum. Three of the crew agreed they would build a boat to sail to the high latitudes, Skip Novak, Phil Wade and Chuck Gates, a forth, Patrick Banfield said he would design it. A few of the build team said they would build it. That's pretty much how it happened, the boat was built of steel in Ocean Village Southampton and the first Pelagic was launched a year later in 1987.
I was keen to go on any part of the voyages and joined Phil in Chile and the Beagle Channel and Skip to sail to Antarctica. I was blown away by the landscapes, wildlife, the glaciers and ice. I just loved it and the pictures were amazing. I also enjoyed the self reliance of cruising in remote areas, and the people we met. The pictures were published by various magazines like Yachting World in the UK, Voile et Voiliers in France and Kazi magazine in Japan and of course, in my calendars.
The picture of Pelagic by the iceberg was a great experience, as was exploring a cave inside the glacier. The pictures of Pelagic sailing down the Beagle Channel showed the scale of landscape but I was glad when picked my up as they were shot from a very small tender.
The experiences in these early years as photographer have led to quiet few high latitude adventures and assignments to both the Arctic and Antarctic, and to revisit The Beagle, Ushuaia, Port Williams and Cape Horn a few time chasing boats in the Volvo Ocean Race. More on that in another post.
You can see more pictures from the Falklands on https://www.rick-tomlinson.com/gallery/108041
And for more about Skip and Pelagic Expeditions at http://www.pelagic.co.uk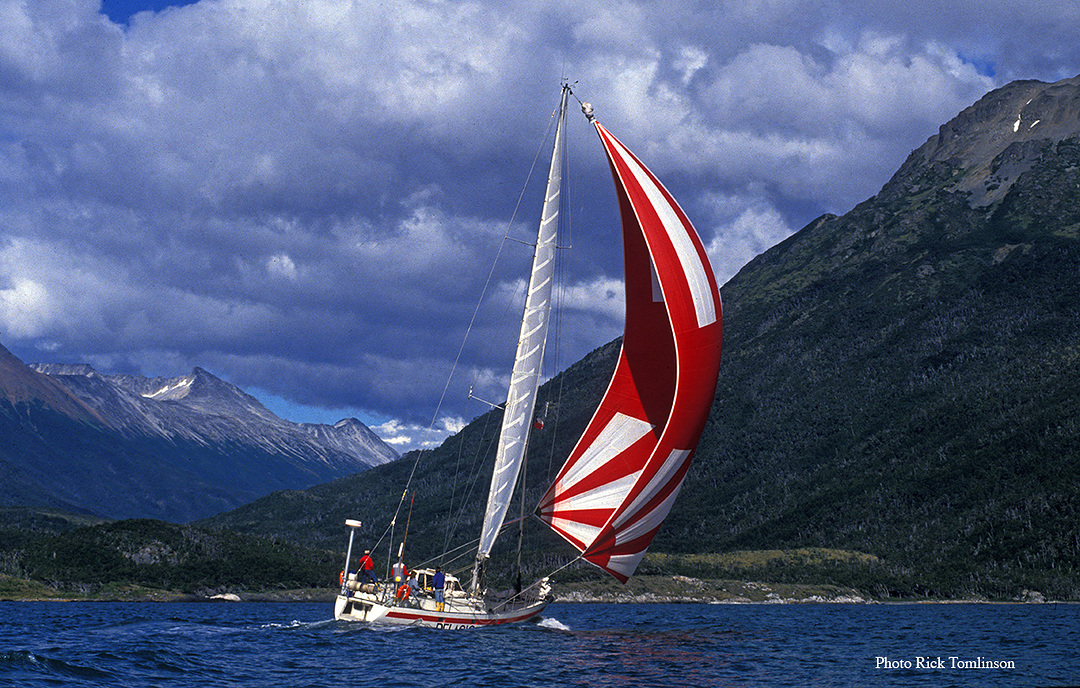 Last updated 12:28 on 26 June 2022